Basic Information:
Company Name: UNIGLOBUS TRADING FZE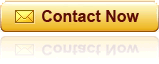 Company Location:UAE
Buyer or Seller:I want to buy
Product Catalogue:Plastic Recycling
Detailed Information:
Business Type:Trader
Keywords:
Address:
Introduction:We are a company based in Dubai (UNIGLOBUS TRADING FZE) since 2015.
We buy a lot of PRIME GRADE/ offgrade / regrinds/ recycled/ floorsweep plastic raw materials for our Indian customers. We have a good customer base in India and can sell 500+ tons of these materials.

We buy EVA, ENGAGE OF DOW, VISTAMAXX, PP, PE, POLYCARBONATE, GPPS, HIPS, ABS, NYLON 6 / 66, PVC, PET LUMPS.

We buy offgrades / Recycled /regrinds / floor sweeps / rolls of above materials.

Please let us know about the products you supply. We are keen to work with you.